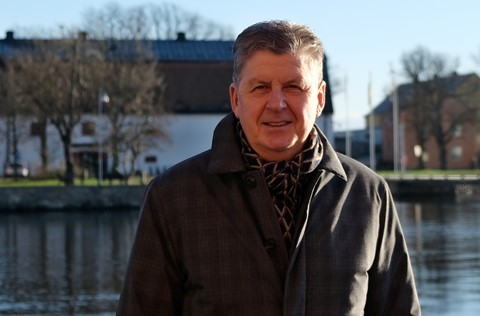 Tomas Pärlklo: I try to strengthen Karlskrona's Brand
Why are you an ambassador for Karlskrona's World Heritage?
I grew up in Karlskrona and love my city. I signed up for the ambassador training because I saw the opportunity to gain more knowledge about the World Heritage. We were a group that got to join guided tours and learn more about the city. In addition, the participants in the group had knowledge in different areas, so we had interesting discussions.
What does it mean for you to be an ambassador?
It means I have been given a beautiful title. Jokes aside, it feels fun and a little responsible that I get to talk a lot about Karlskrona when I get the chance. I have facts and knowledge. It has a positive impact, for example on how we welcome our residents and visitors.
In what way do you make a difference as an ambassador?
I try to strengthen Karlskrona's brand, show that it is attractive to live and work here. The brand needs to be constantly maintained and developed, and for that purpose ambassadors and World Heritage guides do an important job. When you see the guides, it makes you curious and it shows that the city cares about residents and tourists.
Is there any topic you are particularly interested in?
I am especially interested in the archipelago with everything from guided tours towards Kungsholm's fort to the ferry to Aspö to visit beautiful Drottningskär and the coastal artillery museum. Everything is close by and you are in the middle of the archipelago when you start the journey.
Do we need more ambassadors?
I think it should be replenished with ambassadors at least every two years. We ambassadors must enthuse other people and then it is good to be able to refer them to a course or a forum for those who are interested in the World Heritage Karlskrona. It would be a good investment for the municipality to continue with the ambassador training and it is a privilege to be able to attend it.
Is it possible to book you for a guided tour?
As a World Heritage ambassador, I tell friends and colleagues about the World Heritage as soon as I get the opportunity, but so far it is not possible to book me because I am not a trained guide. When I get more time, I would like to attend the World Heritage Guide training.