Ratiocalor Reduces your Energy Costs
Through a thorough analysis of your company's energy consumption and a holistic optimization based on this analysis, ratiocalor specializes in reducing your energy costs.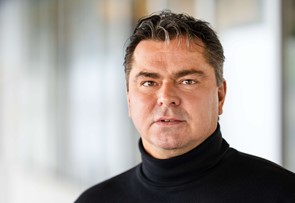 Energy is a major cost factor for many companies. Expenses for lighting, heating, cooling and production energy will continue to rise in the future. The dependence of the national economy on both domestic and foreign energy monopolists will continue for the foreseeable future. 

One of ratiocalor's guiding principles is: "Sustainable improvement in energy consumption conserves resources and contributes to climate change."
– Customers think their heating works because it gets warm. But that's only one aspect of it. Another is that it runs efficiently. And that's not true of most systems, says owner Michael Donath.
Experts have made more than 300 analyses in the last three years – hence the data. The number of inquiries is increasing, and not only because companies want and need to save on fixed costs.
– When it comes to energy, there is great potential for savings. Hoteliers usually think that a well-run hotel must also consume a lot of energy, but that's not true, says Michael Donath.
Contact Information
ratiocalor Energiedienstleistungen GmbH
Alter Holzhafen 19
23966 Wismar
+49 (0)3841 – 389 00 22, +49 (0)3212 – 77 14 830 (Fax)
info@ratiocalor.eu
ratiocalor.eu